Christmas Shopping Guide 2023
Posted on
In just over a week, we'll be into December and the countdown to Christmas will really begin. In today's Christmas Shopping Guide, I'll lead you through a few ideas of gift ideas for your friends and family from Cornish Magpie.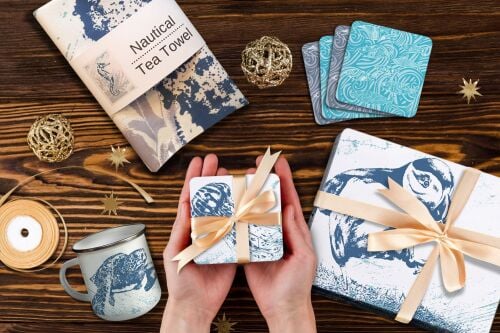 Gifts for Her
Here at Cornish Magpie, we've a host of beautiful gift ideas for your Mum, wife, girlfriend or daughter - or anyone else for that matter.
Wonderful Scented Soap
Moisturising, triple milled vegetable soap, enriched with shea butter. Vegan friendly, not tested on animals. Lots of amazing fragrances, including the seasonal Christmas Spice and Christmas Tree. Only £5.50 for a big bar.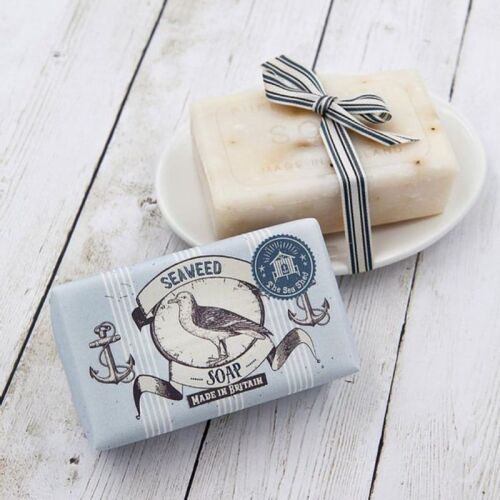 Heavenly Scented Candles
Made from eco friendly soy wax, these candles are cruelty free and vegan friendly with an 80-90 hours burn time. They're highly scented and handmade in the UK. From £12.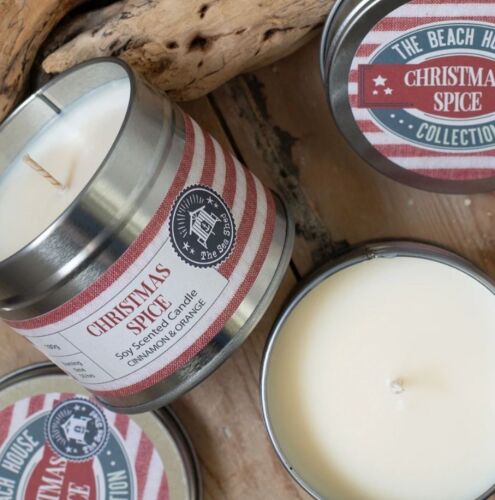 Supersoft, Cosy Scarves
Beautiful winter scarves in so many beautiful designs. They're soft and stylish and come is a variety of weights, from lightweight Spring scarves, through to Autumn mid-weight tassled scarves and warm, heavier Winter scarves. They really are supersoft and great for keeping the chilly weather at bay or sprucing up an outfit. £10, £12 and £18.50.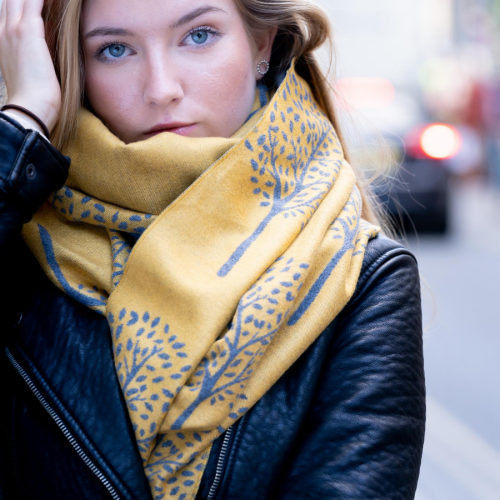 Kitchen Worktop Savers
Bring a little bit of the seaside to your home. Our lovely glass surface protectors / worktop savers are made from tempered recycled glass, and are dishwasher proof and heat resistant.They've a textured finish a little rubber bumper feet to protect your surfaces. They're great for adding a little bit of a coastal theme to your kitchen, both lovely to look at and even better to use, available in a variety of seaside designs. £28.00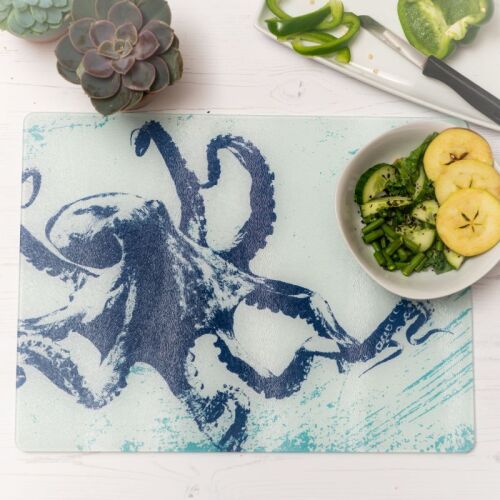 Washbags
Gorgeous wash bags and cosmetic bags made from wonderfully soft oilcloth. Available in mini, medium and large sizes. Loads of beautiful designs to choose from. Both the medium and large sizes are also fully lined. Prices £5.50, £9.50 and £13.50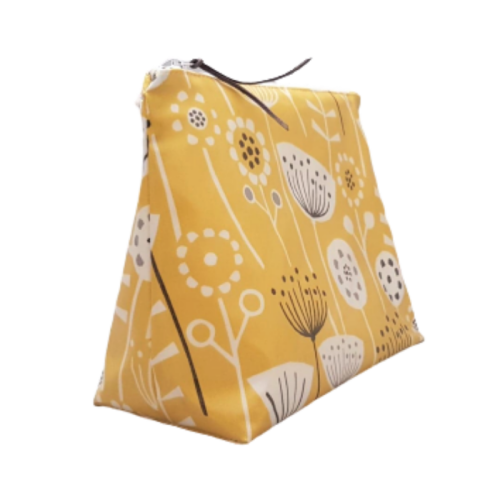 Gifts for Him
Men can be notoriously difficult to buy for but we hope you find something here at Cornish Magpie.
Mugs, mugs and more mugs
Whether you prefer ceramic, porcelain or enamel mugs, we've got you covered. Choose from our ever-popular blue and white coastal range or our shoal of fish or boat ranges. Prices from £9 upwards.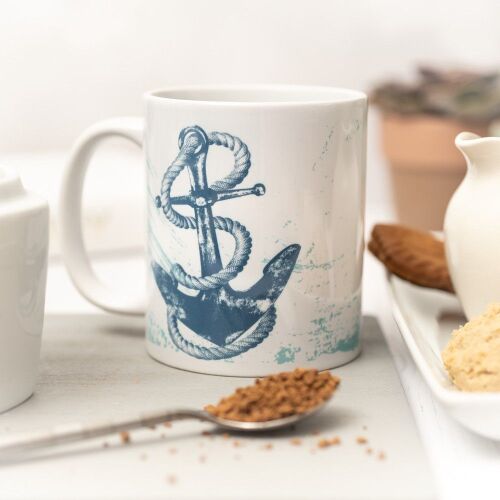 Coasters
Coasters are forever popular and we've got them individually to choose from or in sets which save you a little money. Too many designs, you're just going to have to check them out for yourself - but we're confident you'll find something fabulous for the man in your life. Ideal for any kitchen, coffee table or desk - and why not match a coaster with a mug for that perfect all in one gift? Coasters from £3.25 individually.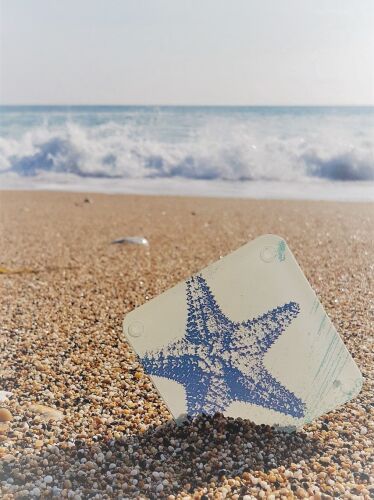 Tea Towels
An unlikely gift, perhaps, but experience shows us that our male customers love our tea towels. They're big, bright and bold and are sure to make kitchen chores a little more pleasureable as well as adding a splash of colour. £9.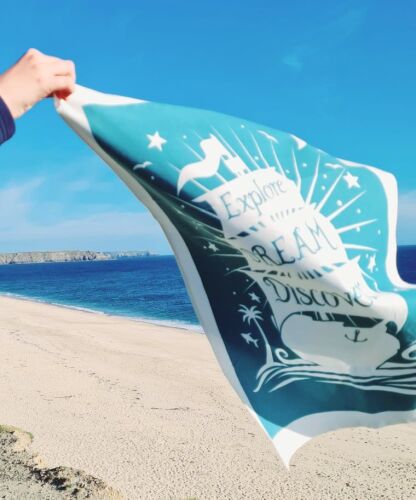 Scented Soap
We've lots of fragrances that will appeal to the man in your life - Sandalwood and Seaweed are definitely favourites but it's all very individual. And because we have so many different varieties of soap, we're confident that there's going to be something just perfect for you in our range.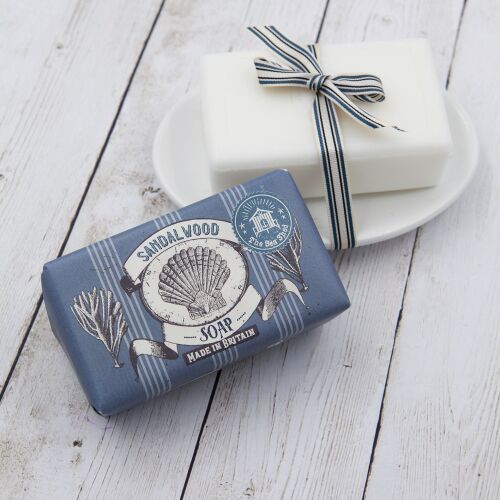 Stocking Fillers and Cards
It's not always about the bigger gifts, here at Cornish Magpie we have loads of smaller, inexpensive gift ideas and a huge range of cards, both for Christmas and other occasions.
Christmas Baubles
For all Cornwall lovers, have a little look at our expanding range of wooden baubles - a reminder of wonderful holidays or family trips or a gift for someone who loves Cornwall but is no longer living here. Forever popular and not just at Christmas. A great little postable gift or Secret Santa. £4.50.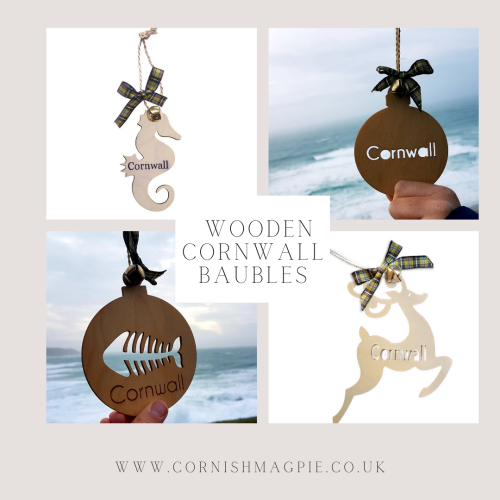 Magnets
A thoughtful gift of a little magnet is sure to make someone smile. Great for Secret Santas and super easy to post. Lots and lots of designs. £2.50.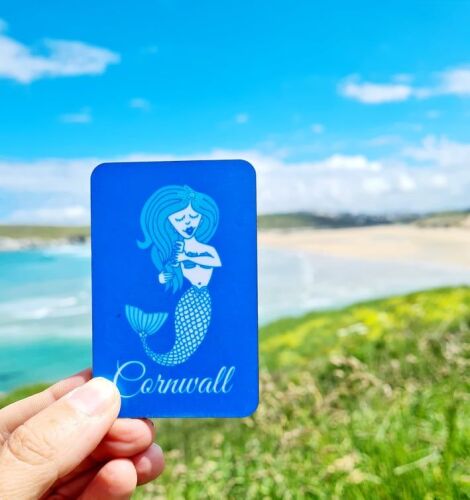 Christmas Cards
Browse our range of Nadelik Lowen cards (Cornish for Happy Christmas). Great for all Cornwall lovers or to send to someone who's moved away but still loves Cornwall.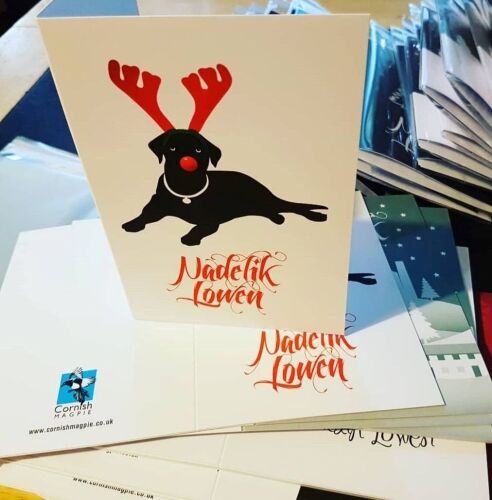 So, there you have it. Our little roundup of gift ideas. Of course, there's far more on the website than we can cover here, but we hope we've provided you with a little bit of inspiration for Christmas gifts and stocking fillers this season.