Gifts for Seaside Lovers
Posted on
If you're on the lookout for some beautiful gifts for your seaside loving friends, then here's a few ideas which may make choosing something just that little bit easier. Of course, heading out to the beach for a picnic, a swim or a wonderful walk would fit the bill perfectly - but if that's not an option, then we've got you covered.
1. A seaside-themed mug - choose from ceramic mugs to cosy up with, full of hot chocolate after being outdoors - or enamel mugs, great for throwing in a backpack with a flask if your friends love getting outside hiking or walking. With lots of designs to choose from, there's bound to be something which your friends and family will love - from boats to shoals of fish, and anchors to grey seals.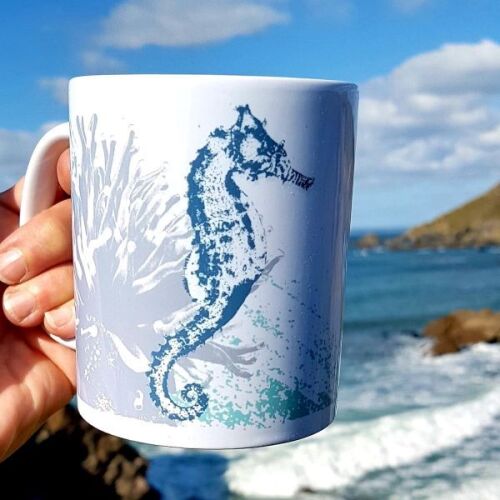 2. Tea Towels - it may not seem the obvious choice for a seaside gift, but from our experience, people just love a great tea towel. It's just never something you'd buy yourself, so why not treat your loved one with something coastal-themed to add a splash of colour to their kitchen as well as making washing up duties more enjoyable? From our ever popular mackerel, crab, john dory and lobster designs, to our quotation designs in both bright and muted colours, they're definitely worth checking out.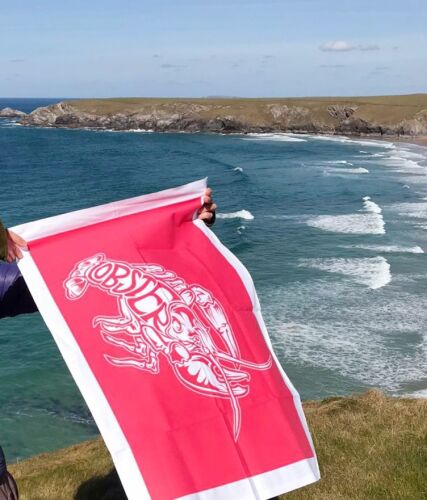 3. Coasters - who doesn't love a seaside coaster? Great for popping on the coffee table, bedside table, office or kitchen, our coasters will defintely bring a touch of the coast to anyone's home. We've a huge range of seaside coasters, they're forever popular as well as being easy to post. We have subtle shoal of fish coasters in a variety of colours as well as our nautical blue and white range. Plus our latest fish and shellfish coasters - so you'll definitely be spoiled for choice.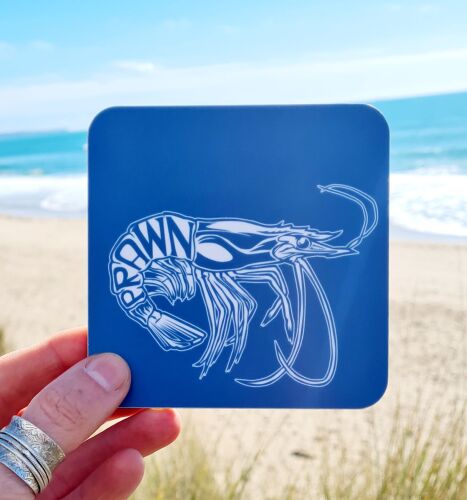 4. Eco-friendly tote bags - if you've a seaside loving friend who loves to shop, then our cotton tote bags will certainly fit the bill. Beautifully printed with a range of coastal designs, they're strong and sturdy as well as being small enough to fold down and pop in a pocket or handbag. Great, too, for popping a drink, suntan lotion and a hammam towel into before heading out to the beach.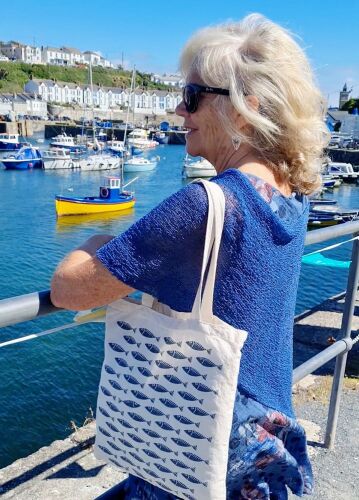 5. A trivet - or is it a teapot stand? Whatever you prefer to call it, our little trivets are super useful in every home. Great for having a cup of coffee with a biscuit on the side - or for a vase of lovely flowers. No matter what it's used for, the designs will definitely conjure up thoughts of the seaside and the coast as well as adding a splash of colour. Useful, affordable and great as a centrepiece, what's not to love.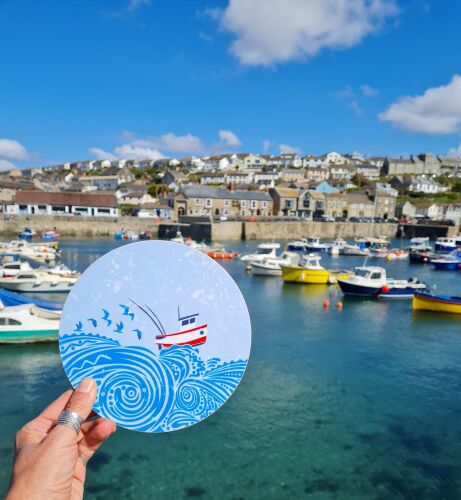 6. Washbags - from large, roomy lined washbags to mini cosmetic bags, we've loads of sizes and designs for that seaside loving friend. Great sizes to suit all needs, whether for all your holiday toilettries or a handful of essential make-up items. Strong and roomy, they come in the most wonderful choice of designs, they're bound to be the perfect gift - or an indulgent treat for yourself.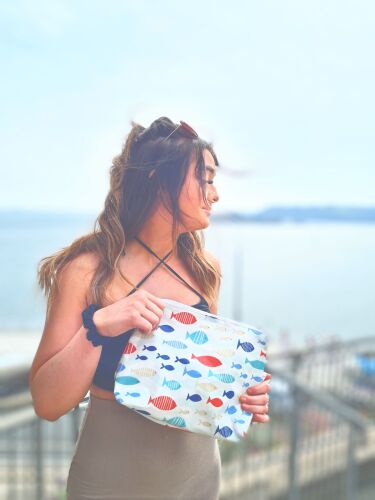 7. Coastal Table Mats - our nautical themed seaside placemats are bound to be a hit in any coastal lovers home. Premium, heavyweight melamine with a cork backing means they'll stand the test of time. Sure to conjure up thoughts of seaside holiday getaways, you'll find a great range of designs to choose from, a perfect addition to any home to add a touch of beach house style.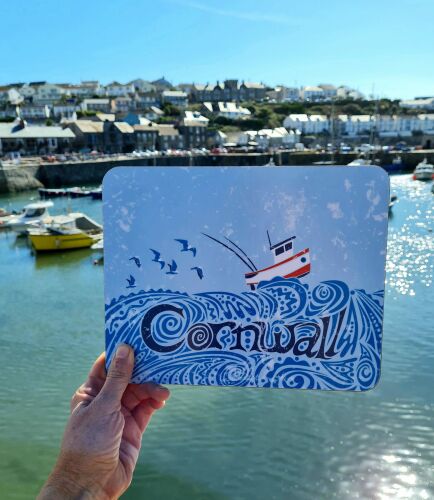 8. Seaside Chopping Board - what better way to bring back memories of trips to the seaside than a beautiful chopping board, ideal for any kitchen. With loads of designs, there's bound to be one which will make the ideal gift you're looking for. Hard-wearing but striking to look at, they're both super-useful as well as making a thoughtful gift, adding a little bit of the coast to any home.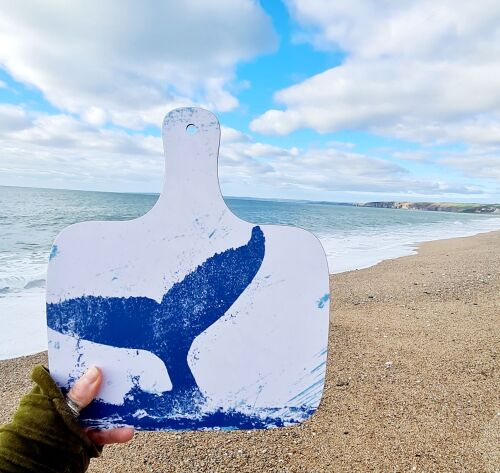 9. Hammam Towels - the perfect seaside gift for sandy beach days, outings and picnics. Big enough to lie down on to relax and listen to the sound of the waves - or why not use as a handy cover-up instead? They pack up small, they're lightweight for travelling and they're sand-free. Definitely a perfect gift for all those beach lovers out there.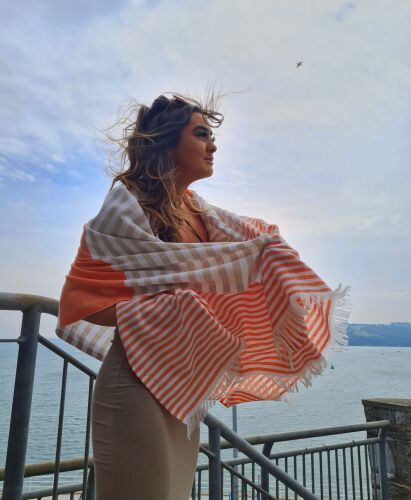 10. Small but lovely, our range of fridge magnets are sure to brighten up someone's day. Affordable, lightweight and easy to post, they're great for showing someone you're thinking of them. An ideal small gift for someone special, available in a multitude of seaside designs.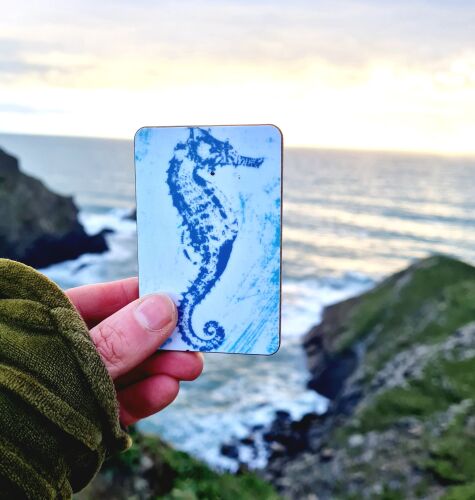 So, there you have it - a few suggestions which we hope will help you choose that perfect gift for your friend who loves the coast, the ocean and holidays by the seaside. All are available from Cornish Magpie to order online. We hope you find something you love either for yourself or someone special.