Flora Day, Helston, Cornwall
Posted on
Flora Day - Friday 5th May 2023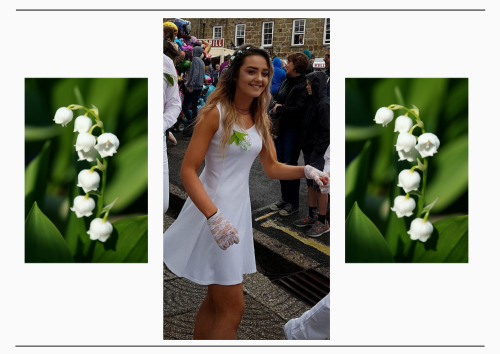 Helston, in south west Cornwall, is home to the legendary Flora Day and the Furry Dance.
This old tradition dates back to around 1790 and not only is it locals who attend, but also visitors from all around the world. Those who have connections with Helston, or who once lived in the town, often revisit on this very special day. In recent years it has also been live-streamed so that those unable to be there can still enjoy it from afar.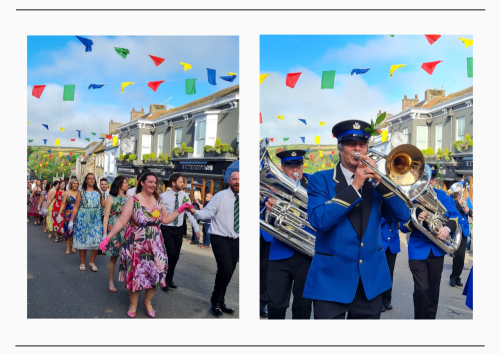 Flora Day is a celebration of the passing of winter and the arrival of spring - there are numerous dances throughout the day, all accompanied by the fantastic Helston Town Band. There are several road closures and the participants dance all over the town and are a spectacle to behold. The crowds are spectacular and the entire town comes to a halt to celebrate this magical day. In fact, on Flora Day, all the local schools are closed, as well as many businesses, though shops are nearly all open to serve all the visitors on the day.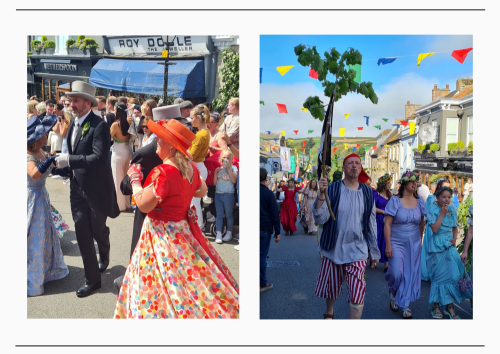 In addition, Coinagehall Street in Helston is lined with craft stalls and market traders - with a large funfair down the road in the Penrose Car Park (funfair open Thursday evening and all day Friday).
The symbolic flower of Helston is Lily of the Valley and this is worn by the dancers, members of the band and all officials. Visitors are often seen wearing it also.
Order of the Day
7am - Early Morning Dance
8.30am - Hal-an-tow
9.50am - Childrens' Dance
12 noon - The Midday Dance
5pm - Evening Dance
For those in Cornwall at this time of year, Helston's Flora Day is an event not to be missed. It's a real family-friendly day out. The dancers and musicians bring the town to a standstill and everyone enjoys the wonderful atmosphere. And undoubtedly, not only will you hear the Furry Dance tune throughout the whole day - it'll be ringing in your ears for sometime afterwards too.